A Bright, Fun and Inviting Space: Amanda's Story
After renting for her entire adult life, Amanda came to Homewise to purchase her own home in 2009. Coming from a family of Santa Fe artists, it was important to her to find a home where she could express her unique artistic style.
Amanda found the perfect home with ample opportunities for remodeling and decorative upgrades to truly make it her own. Over the next six years she worked on her house, both inside and out, transforming it into a bright, fun and inviting space to perfectly fit her style. Once she had everything looking just right, she decided it was time to fulfill her next goal as a homeowner and investigate going solar.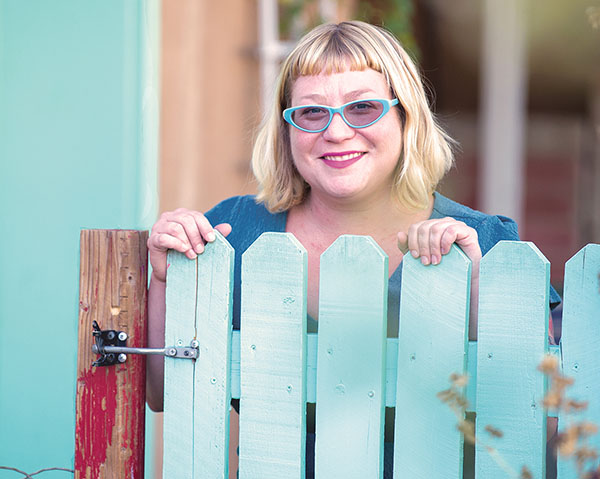 Amanda came back to Homewise in the spring of 2015 and became one of the first clients to tap into the Homewise SOL fund. The Solar Opportunity Loan (SOL) fund provides low interest, long-term, fixed rate loans to low and moderate income homeowners in Santa Fe to take advantage of our exceptional sunny climate and lower their electric bills.
Amanda worked with Darla and Kate from the Homewise lending team to secure her financing and soon she was ready to start harnessing the power of the sun. Working with a local solar company, she found the process of switching to solar "simple and straightforward. Homewise helped me through the loan process step-by-step and the solar company took care of everything else."
Since Amanda went solar, she hasn't received a single electric bill, and her SOL loan payment is lower than what she used to pay to the electric company each month. For Amanda, the best part of going solar is "knowing that I'm doing something to support a healthier environment, and saving money at the same time!"