Our community development work strengthens neighborhoods in both Albuquerque and Santa Fe, using different strategies tailored to the strengths and challenges of each place. For example in Santa Fe, where the housing market is extremely tight, we build new developments that include both homes and businesses to increase proximity, walkability and neighborhood vibrancy. In Albuquerque, we buy and restore empty residential and commercial buildings and then get homeowners and businesses back into them. Our redevelopment efforts have a catalytic impact, attracting new investment into neighborhoods that have experienced decades of disinvestment.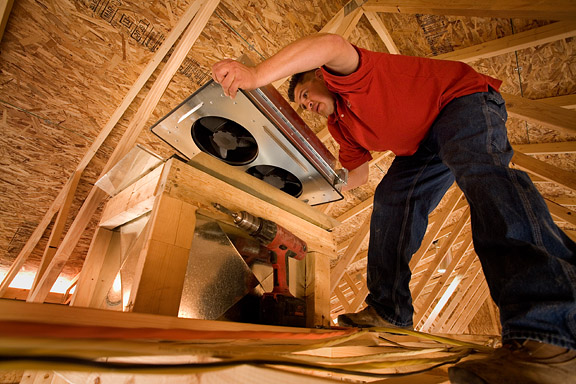 Neighborhood Opportunity Grants Home Rehabilitation Program
We invite your business to submit pricing for services
We are seeking qualified general contractors, plumbers, electricians, HVAC contractors, roofers, siding contractors, windows and doors installers, pest control companies, and painters to join an exclusive pool of businesses eligible to draw against this $3,000,000 grant program and make repairs that address health, safety and durability of residential properties in Albuquerque. These types of repairs help homeowners address deferred maintenance issues, enabling them to stay in their homes and save money. Homewise will provide a list of selected contractors to homeowners participating in this program.
Submit your application today!
The funding source for this program requires the contracts comply with federal guidelines outlined in "Exhibit D APPA Terms and Conditions." In order to be eligible to participate in this program selected contractors will be required to agree to the terms outlined HERE >
Please return the following documents:
The Childcare Facilities Toolbox
High quality early learning opportunities are the foundation upon which lifelong educational gains are built. However, more than half of New Mexican children aged zero to three cannot benefit from this important foundation because there are insufficient high quality affordable slots available to them.
Read about the research Homewise is doing to help identify a comprehensive childcare facilities development strategy.
On October 27th, 2022, Homewise, Santa Fe Community College's Early Childhood Center of Excellence, NMAEYC, and Deloitte presented a panel conversation at the Violet Crown about the financing and technical assistance required to move the needle on childcare facilities development and financing.  
We buy empty houses through our home renovation program and renovate them so that individuals and families can live in them again. These are homes that may have been foreclosed on or are problem properties contributing to neighborhood distress. As we renovate them, we increase the comfort and energy efficiency of the home, thereby ensuring that future homeowners can save money and help the environment at the same time.
The Orpheum Community Hub

The Orpheum–originally a vaudeville theater–had become a mix of studio spaces and apartments when we purchased the building in 2017. After a robust renovation, we reopened the building as our Albuquerque Homeownership Center in the summer of 2019. The Orpheum is also home to our Community Hub (a theater space available for rent) where we host classes, workshops, performances and community events.
Interested in becoming a community partner?
Contact
Johanna Gilligan
for inquiries