From Tiny Apartments to Spacious Living
For Katie and her husband Thomas, lack of space was always an issue. Living in small apartments with sparse furniture because of their limited space had become a normal part of their life.
Katie and Thomas finally came to a point where they wanted to settle down, make Santa Fe their permanent home, and invest in their future. They were at similar points in their careers and thinking about starting a family, so it seemed natural that the next step would be to purchase a home. However, they felt as though they had no idea what they were doing or where to start. Some friends recommended Homewise, and since they had heard good things about the organization, they took the advice.
Katie and Thomas met with Homewise Home Purchase advisor, Ken, and were surprised at how quickly they were able to become ready to buy a home. Ken was very inspiring and encouraging, and he felt that Katie and Thomas were already on track. He told them they just needed to work on paying off some debt so they could save money with a better interest rate and get the most house for their money. Working with Ken and getting their finances together was easier than they expected. The hard part came when they began their home search.
As an art therapist and counselor, Katie longed to have a private workspace for her practice in her home. She and Thomas were originally looking at existing homes with a very specific requirement of having that extra space. After searching for six months without finding anything appealing, they decided to check out the new construction Homewise Homes at El Camino Crossing. Katie found a detached studio space option there that she felt would be ideal for her practice, and loved the unique potential of the Live/Work community. They chose the Jemez model, a three bedroom home with ample space to address all their needs.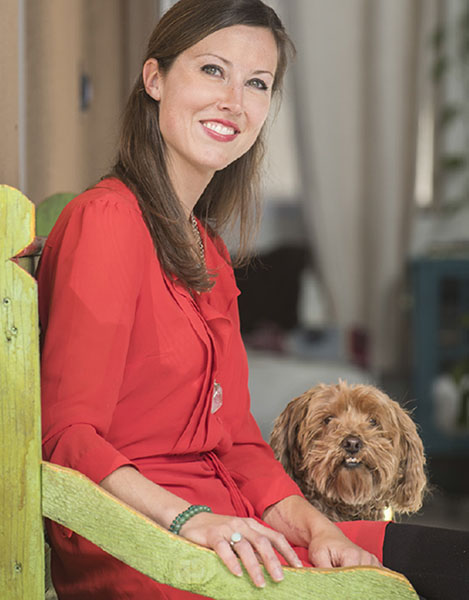 When the time finally came, they were excited to close on their home and were proud to have completed the process despite their original fears. Five months later, they have settled into their new home and couldn't be happier. "The best part of our home is all the space we have to ourselves and the freedom to do whatever we want with it", Katie said. Thomas now has his own den, Katie has a space to do yoga, and has her art therapy practice in the studio. Owning a home has given them a sense of security and peace. In addition, they love their neighbors and the feeling of community they enjoy at El Camino Crossing.
Katie also loves how Homewise is changing Santa Fe by moving into underserved areas of the city. She and Thomas look forward to further connecting with the neighborhood as it continues to grow. When asked what advice she would give to friends and family interested in becoming homeowners, Katie said, "Ask the right questions and don't be afraid to ask them. It is possible to find what you're looking for. It's definitely out there. It may seem scary, but in the end, it's worth it."