Get to know Homewise's Jazmin Valencia
At Homewise we understand that the first step toward homeownership can feel like a big deal. That is why we pride ourselves on the staff we choose to welcome our clients at the door.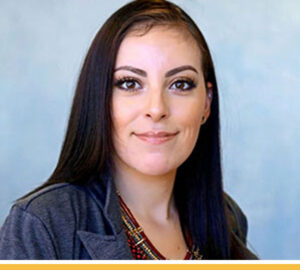 Meet Jazmin Valencia, Senior Customer Service Representative at Homewise. Chances are, if you visit our Santa Fe offices, Jazmin will be there to greet you and help guide you in finding the right person to help you wherever you might be on your path to homeownership. 
How long have you worked at Homewise?
Almost five years! I started back on May 14, 2018.
What is your position at Homewise, and how long have you been in that role?
Senior Customer Service Representative as of October 8th, 2021. I focus on basic customer service duties and assist Norma, Homewise's Customer Service Team Manager,  in a few management tasks, as well as help train any new upcoming employees.
Previously I was a Home Purchase Support Associate.
What is your favorite part of working at Homewise?
My favorite part of working at Homewise is the sense of familiarity. I've grown close to many of my coworkers and formed friendship bonds. I come to work knowing that I will have a good day because my coworkers make me feel welcome and comfortable. I also enjoy it when people bring their dogs to the office.
If you had one bit of advice for anyone getting started working with Homewise, what would it be?
My advice would be, don't be afraid to ask questions. No one here is going to judge you; we are all here to learn and help each other grow. Homewise is the perfect company to grow in.