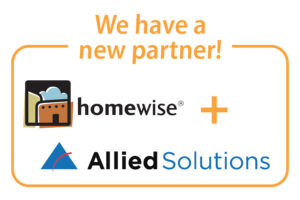 To streamline and improve the payment process for your homeowner's insurance, Homewise has partnered with Allied Solutions.
Recently, some of our clients may have received letters directly from Allied. Our new partner is easy to communicate with:
Visit Allied's website at myinsuranceinfo.com
Call Allied at 1-800-998-0761
Send mail to Allied at PO Box 2081, Carmel, IN 46082
Here's what you can expect:
Allied will be paying and obtaining renewal declaration pages for all of our clients
Allied may inform you of a possible insurance lapse or insufficient coverage
Although we have a new partner, here at Homewise we are always willing to help! Homewise can even help you to update your records with Allied. Just ask!
Get in touch with us:
Call Homewise at 505-983-9473 in Santa Fe or 505-243-6566 in Albuquerque
Email the loan servicing team at loanservicing@homewise.org
Visit us our office in Santa Fe at 1301 Siler Road, Building D on Monday to Friday from 8 am to 5 pm
Visit our office in Albuquerque at 702 Broadway Boulevard SE on Monday to Friday from 8 am to 5 pm