A place to finally put down roots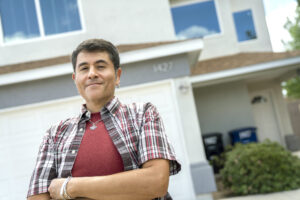 Jesus wanted to buy a home, but in a tight real estate market, he wondered if owning a home was possible. He worked with Homewise and was able to find a home in his price range through our Home Renovation Program. Created to increase affordable housing options and strengthen neighborhoods in Albuquerque, the program involves the purchase and remodeling of vacant homes in need of repair, which are then sold to homebuyers with modest incomes.
Watch our brief video and hear Jesus talk about how he became the happy owner of a home that was beautifully transformed from a once distressed property.
Ready to get started on your path to owning a home? Learn more HERE >