Willie was living at a senior community in Albuquerque in the far northeast heights.
While he thought it was a beautiful place to live, there were many rules to abide by. They were small units and management inspected them regularly. With a sister living in Corrales and a brother with Alzheimer's in Rio Rancho, he also knew he wanted to be closer to his family. The 45 minute drive from the northeast side of town became too much to handle.
Willie came from a large family of nine siblings and now there were only four left. He decided that time is short and he wanted to get to know them in their final years. He came to Homewise to pursue his goal of owning his own home. Willie worked with Homewise Home Purchase Advisor Maria Jose, and she advised him that he could increase his credit score by paying down some debt. By following that advice, and with the help of down payment assistance, he became financially ready to purchase a home.
"I wanted to have my own home again. Make my own rules, do home projects, and make my own nest"
Willie
Proud Homeowner
Willie began his home search with his Homewise Realtor, Keila. Keila knew location was very important to Willie, so she worked with him to create a map, pinpointing homes in the specific area of Albuquerque where he wanted to live. After a couple of months of searching, Willie found his future home, made an offer, and the house was his. Willie closed on his home the day after his birthday and said that the first time he slept in his home, it felt great. "Wow, I'm really in my new home!" he thought. When he moved in, Willie said that it felt like a miracle. "I'm not religious, but I've felt for the last few years that I have guardian angels watching over me."
Now with his sister being only 15 minutes away, he's able to reach out to her in times of need. Like when Willie moved in and he wasn't sure what to do with all the extra space in his new home. His sister was there to help him make the new space feel like home. Willie recalled a memory when he was in high school, attending a Polish Catholic boarding school when his family lived in Michigan. On weekends, he looked forward to coming home and spending time with his family and his eight brothers and sisters. Even when he was young, his family connection was strong. Now he is exactly where he wants to be, with his family support system nearby.
In addition to spending time with family, Willie likes to spend time with his dog Bailey. He is also a member of a crochet group, making Afghans and throws for nursing homes and long-term care facilities. He has also taken on projects in his home like setting up one of his spare bedrooms into a TV room and library. He's proud to mention that he rerouted the cable wire to the room all by himself!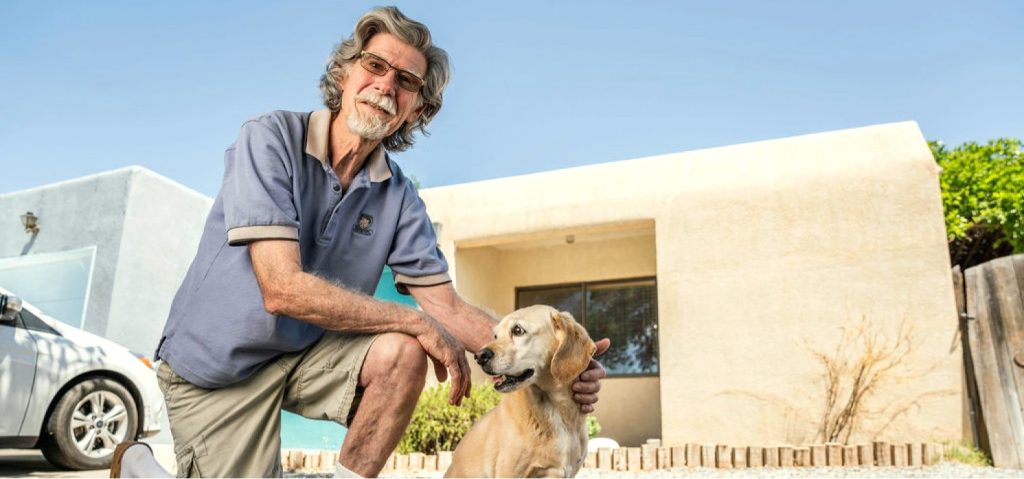 Willie loves his new home and the independence that comes along with it. Willie had purchased homes in the past, but this time after taking the Homebuyer Education workshop he felt he really understood the whole home buying process. "Knowing the steps was very useful, and to talk to other people going through the same process", he said. The most important thing he learned during the purchasing process was to save money and be responsible financially. Willie asks himself when he wants to purchase something, "Do I need it, or do I want it?" When asked about his experience with Homewise, he said, "Trust the Homewise process. They are on your side. They're a team and they work together".
"Knowing the steps was very useful, and to talk to other people going through the same process. Trust the Homewise process. They are on your side. They're a team and they work together"
Willie
Proud Homeowner