Single Moms Can Buy a Home in Santa Fe with Homewise
For a single mom of a two-year-old, being close to family is priceless. Amanda understands the importance of raising her son in a stable environment and in a good neighborhood and in the same city in which her family lives.
"I thought I was going to have to move away from my family because I couldn't afford to buy a home here in Santa Fe." Amanda's move to Albuquerque would have meant a longer commute time to work and seeing loved ones less often. But that wasn't her only obstacle; Amanda was wary to buy a home at all, "Everyone was telling me how hard of a process it was to buy a home."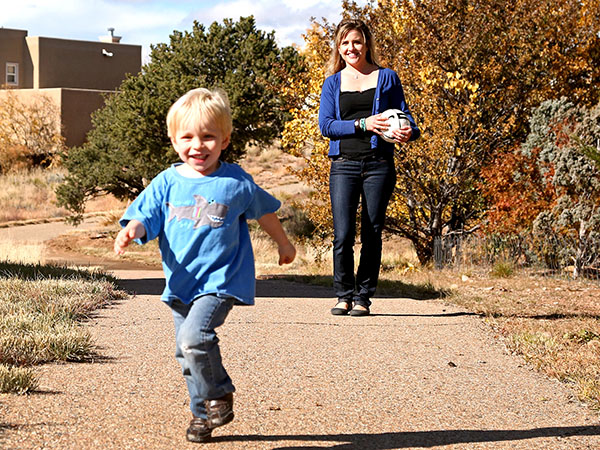 My experience with Homewise was completely the opposite. It was so easy and everything went so smoothly." Homewise helped Amanda become buyer ready with home buyer education and advisement, then showed her a variety of homes that fit her price range and criteria. "I was thinking I could only afford some ugly, dark, small home. [My Homewise Realtor] changed that whole perception."
Amanda considers herself lucky for having found a beautiful spacious home with high ceilings and plentiful natural light that flows in through large living and dining room windows, situated in a central Santa Fe location. But, it's unlikely that luck had anything to do with it. Amanda's work ethic, attention to her finances, and her family priorities resulted in her success as a Santa Fe homeowner.
What's holding you back from becoming a successful homeowner?  Homewise can help.  Call us today to get started at 505-983-9473.