Sometimes a Little Help is All You Need
In 2011, Homewise and CHRISTUS St. Vincent Regional Medical Center established a partnership to help support hospital employees in becoming successful homeowners.
Since that time, over 100 CSVRMC employees have become homeowners through the program. One of the most recent CSVRMC employees to purchase a home is Rafael Perez.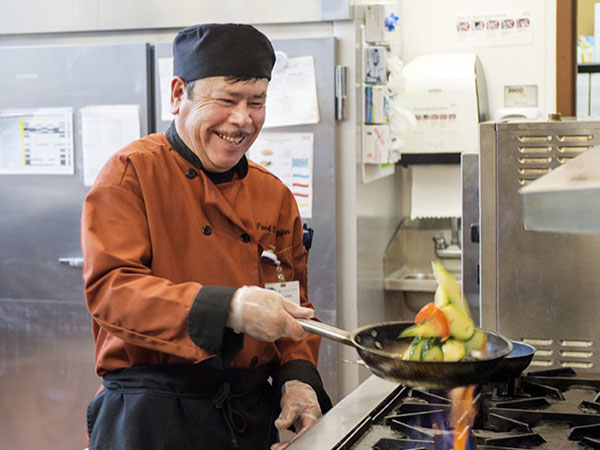 Rafael is a cook in the hospital cafeteria and his wife Petrina is a homemaker. After many years of renting a mobile home, Rafael and Petrina believed that homeownership was simply out of their reach. They lived on a very tight budget and didn't think they could ever save enough money for a down payment or be able to afford a monthly mortgage payment on a home in Santa Fe. It seemed like a dream that would never come true.
But through the CSVRMC/Homewise partnership, Rafael and Petrina attended classes to learn how to establish and manage a realistic budget that helped them increase their savings and get on a more solid financial path. They also had access to special low down payment financing and extra down payment assistance.
Rafael beams with pride when he talks about what they accomplished. "We never thought it would happen, but here we are in our new home. We learned so much about the right way to manage our budget and reach our goals. The help from Homewise and the hospital meant everything to us."
By sticking to their plan, keeping their eye on the goal, and using the extra resources available to them, Rafael and Petrina were able to make their dream come true with a home they love right here in Santa Fe.